WHERE ARE WE TODAY?
Hello LMEC Family & Friends,
We are happy that you can visit us here online. 
We praise God for HisFaithfulness. We are now worshipping at our very own Church Land at LOT 5, DOKOBULOBULOU, WAIRABETIA, LAUTOKA. 
We thank you for your support and prayers. Ultimately we PRAISE GOD for His goodness and mercy. Please come and worship with us.
We pray that you are still hopeful, because Jesus gives us hope, In John 14:1-3 he says: "Let not your heart be troubled: ye believe in God, believe also in me. In my Father's house are many mansions: if it were not so, I would have told you. I go to prepare a place for you. And if I go and prepare a place for you, I will come again, and receive you unto myself; that where I am, there ye may be also".
Be encouraged friends. God's promises will sustain us, revive us and give contentment in these last days. 
We thank you for choosing to visit our website and perhaps even join us in one of our meetings in the near future. To help you in your Personal Bible Study, here are some resources that will help you. Click on the link to begin learning more from God's word.  May God's blessing be with you
From your Family at LMEC Church.
The Pinnacle of Prophecy
2:00 PM (14:00) Next Day FJT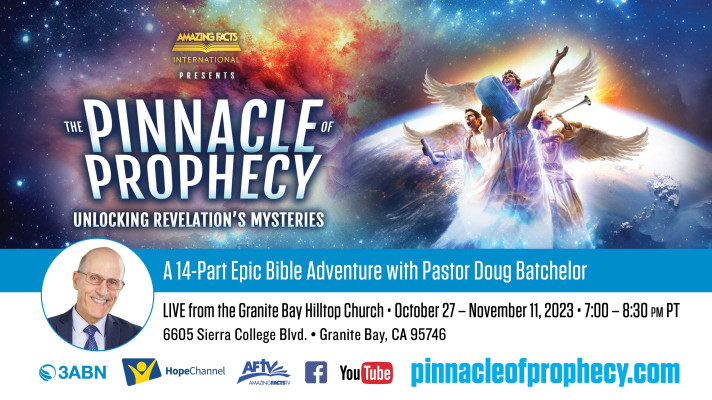 The Pinnacle of Prophecy Seminar - Ep1: The Truth About Angels - Doug Batchelor